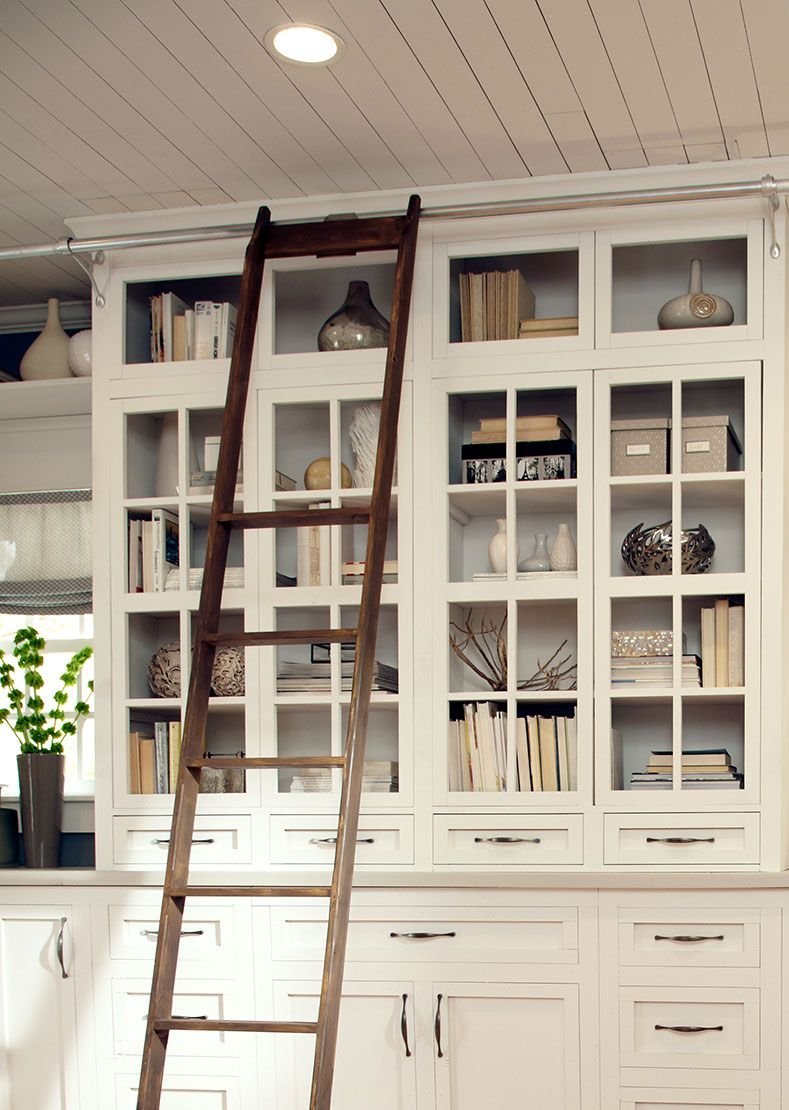 Bookshelves are staples in most homes, but few realize the design potential they have. Even if your bookshelf is stuffed full, there are many ways to make it the focal point of the room.

Beef up the bookcase
The first thing that needs some TLC is the bookshelf itself! A coat of paint will add a burst of color and hide most age marks. Real Simple magazine suggests using a color a few shades darker than your wall. Other bold colors or brightly patterned wallpaper would have similar eye-catching effects.

Add some decor
Often, the only thing standing between you and a chic bookcase is the perfect decor piece. Unusual pieces such as antiques, sculptures, and other trinkets are fantastic ways to draw the eye. HGTV takes it a step further by explaining that placing relevant books on display with collections is a great way to bring everything together.

If you don't have the extra space for all those decorations, get creative. You could try dangling small ornaments over books or placing picture frames on shelves in front of the books. If you already have a couple of frames, consider this Style Me Pretty recommendation and try switching up the contents with quotes, cards, or other printouts.

Placement is everything
As you're adding in elements, you want to make sure your books and decorations are balanced in color, texture and scale. Then just make small adjustments so a few pieces really stand out.

You also want to make sure the arrangement is visually appealing. Stacking the books horizontally instead of vertically is a trendy way to attract attention. Put small decor pieces on top of, and around, smaller stacks. For an extra pop, HGTV suggests taking mismatched items from your shelves and painting them in the same color. Or, if you want to highlight a certain book, stand it up in between stacks like bookstores or libraries might do. This is especially useful if you have a book that has a particularly lovely cover or a book that supplements your design theme.

Make colors stand out
Color is crucial in decorating, and a bookshelf is no different. If you really want to amaze your guests, sorting your books by hue is instantly noticeable. You can also stack them in horizontal piles of a single color to emphasize nearby decorations.

Keep in mind that the colors and objects don't need to match perfectly. Just like when you're designing a room, you should create a color scheme with a few main colors you'll use a lot of. Play around with colors, patterns and textures to create the best effect. With a little time, and a lot of your own personality, you can design a bookshelf that truly reflects your style.